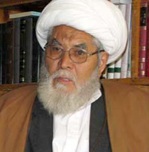 In the name of God, The most Gracious, The most Merciful
This is a response to a question which is sent to the Grand Ayatollahs by Mr. Seyyed Ali Ghazi Asgar who is in charge of Iranian pilgrims and supreme leader's representative in the Hajj and Pilgrimage affairs.
The question concerns the massacre and crimes committed by international arrogant powers and their agents who accuse others of heresy against the Shia and Sunni Muslims. They defame Islam all throughout the world and sow the seeds of serious religious and rational division and discord among the Muslims without any religious or rational permission. This is why today Islam and the Muslim countries are in a greatly difficult situation.
After the necessity of negating polytheism, the second mostly emphasized issue in Islam is the unity of the Muslims.
بني الاسلام على دعامتين کلمة التوحيد و وحدت الکلمه.
"Islam is based on two principles: Monotheism and Unity".
Therefore, causing damage to the life, property and honor of the Muslims is among the greatest sins and prohibitions in Islam.
Islam does not allow insulting the religious beliefs of any Islamic sect or denomination.
On the other hand, the suicide attacks against the Muslims and their massacre in different countries is religiously unlawful. Clear manifestations of corruption, these are unforgivable sins which will eventually lead them into the fires of the Hell.
Shia and Sunni Muslims should be aware of the plots of the enemies, division makers and those who accuse others of heresy.
It is incumbent on all Muslims to show the true face of Islam to the world, the Islam which is the religion of mercy, compassion and kindness. They are required to propagate Islam, maintaining their brotherhood and unity.
Mohammad Hashem Salehi
12/2/92
Ayatollah Salehi Modarres – Afghanistan